Residential Locksmith Redmond WA – Home Lock and Key Services

Feel Safe At Your Home – Home is the one place you should always feel safe. This safety starts with the quality and efficiency of your lock. Here is some information from our expert locksmith Redmond WA team.
Have you just rented or bought a new home?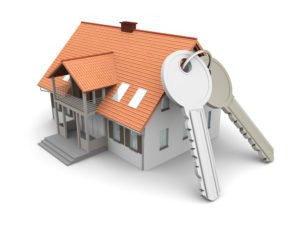 Have you lost your house keys?
Did you locked out of your home?
Has there been a recent break in?
Do you have a valuable property at home you need to keep safe?
Do you have any doubts about the safety of your home?
It's time to call a professional residential locksmith you can trust with your home locks and keys needs. Call on the assistance of a qualified locksmith who services the Redmond, WA, area.
Making Sure Your Home is Safe and Secure
One of the main duties of a residential locksmith is to provide you with the services that make sure your home is adequately protected from any security threats.
Protect your home from unauthorized access.
Step up the safety and security of your home by making sure no unwanted entrance into your home is possible. Our expert residential locksmith Redmond WA team can help you with your home safety. Feel free to give us a call with any question or request!
CALL REDMOND LOCKSMITH FOR IMMEDIATE LOCKSMITH SERVICES AT: (425) 242-5116
---
HOW REDMOND LOCKSMITH WILL HELP YOU

Lockout Service
When You Are Locked Out Of Your House – Redmond Locksmith Comes to You to Unlock Your Door Quickly!
Avoid the panic of being locked out of your own home, due to a lost key or broken key stuck inside the lock. Our residential locksmith will come to you to unlock your door by professionally removing the lock tumbler, decoding the pins of the lock, opening the door, and leaving you with a replacement key.
Rekey or Repair Your Lock
Even the best quality locks eventually wear out or stop working properly, but you do not necessarily have to buy brand new locks. Our professional locksmiths are able to determine whether or not a lock needs to be changed out or re-keyed, leaving your existing locks hardware intact for a more affordable service. Re-keying a lock involves reconfiguring the pins and ridges inside the locking component and providing you with a brand new set of keys rendering the old keys useless.
New Locks Change
Enhance your home security with brand new locks when your locks wear out or become damaged due to a break-in attempt, or you move into a new home. Our residential locksmiths will come to you to remove old locks and replace them with a new locks change so you can sleep sound in safety.
Your safety at home is important. Contact one of our professional locksmiths today to improve the security of your residential space.
DON'T PUT OFF YOUR HOME SAFETY NEEDS!
CALL REDMOND LOCKSMITH NOW FOR IMMEDIATE LOCKSMITH SERVICES (425) 242-5116